About the Old Town Coleman Center
It all started with a yard sale in 1999. The nice man told me that if I bought his entire collection he'd sell me each
lamp, lantern and stove for $8 each. With a check and a handshake I went from zero to 1,568 vintage Coleman® pressure appliances.
I nearly burned the house down lighting the first one, a 502 Sportster stove. I searched the internet but found nothing more than a couple of small bulletin boards with no technical help. I learned by trial and error, and plenty of error. But as I learned, I documented what I was doing and that blossomed into this website.
In 2002 or so I went to the Coleman® factory in Wichita KS and attended "lantern school" to become one of the last few Authorized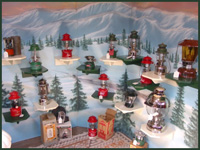 Warranty Centers in the US. I opened an on-line sales and service company that attained the #1 ranking of Coleman® parts and accessory sales in the world. I operated the Old Town Coleman Center & Museum out of Yucca Valley CA for a number of years and hosted the International Coleman Collectors Club convention in 2006.
I sold the parts department and closed the repair business in 2009 when I decided it was time to return to my roots in northern Idaho. Although I no longer sell parts or perform repair services, I still enjoy helping other people with their Coleman® items.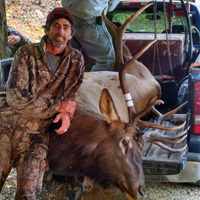 I hope you find the website useful. I wrote it just for you.
- Frank
---
---